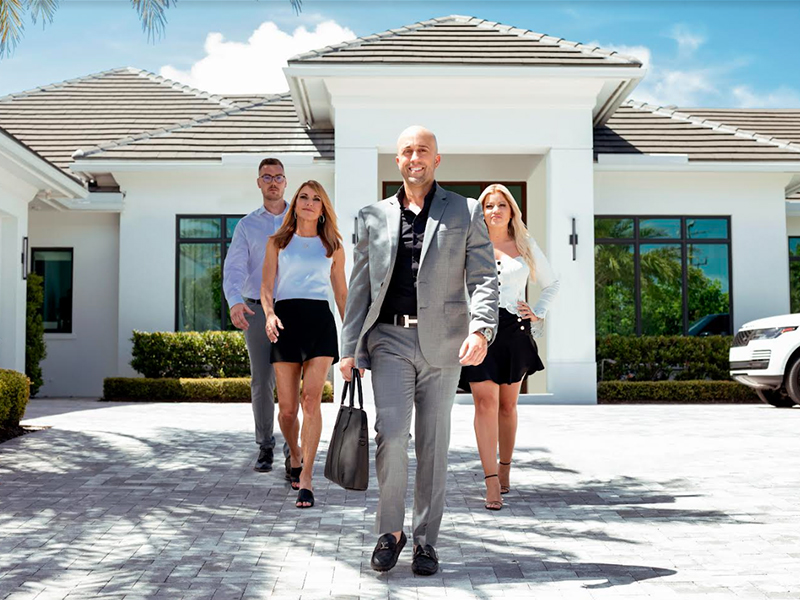 If you're in the market for a luxury home in Fort Lauderdale, you'd be wise to hire a real estate agent who specializes in the high-end housing market. Here are four reasons why.
ACCESS PRE-MARKET LISTINGS
Perhaps the biggest benefit to hiring a luxury Realtor is the fact they have access to pre-market listings — properties that have yet to be uploaded to multiple listing services (MLS). Why is this important? In the highly competitive high-end property market where bidding wars are the norm, getting first dibs on a listing puts you at an incredible advantage. Remember: high-net-worth sellers are also often high-profile individuals; hence, they prefer to sell their homes discreetly with the assistance of a luxury real estate agent.
TAP INTO THEIR PROFESSIONAL NETWORK
If you're buying a multi-million-dollar home, you can't rely on standard mortgages for financing since the amount you're borrowing exceeds the conforming loan limit of roughly $650,000. The good news is that a luxury agent can connect you to trusted jumbo loan providers who can cater to buyers like you. That's just one example of how a luxury Realtor's professional network can benefit you. Do you need inspectors to check the property you're eyeing? Or perhaps an appraiser to help ensure the value of the property? Your luxury agent likely has these specialized contractors on speed dial already.
RECEIVE WHITE-GLOVE SERVICE
You're not looking for just any home, so why settle for just any agent? When you work with a luxury Realtor, you can expect VIP treatment from start to finish. That means hands-on, concierge-like service, including generous face time with your agent. You can expect them to personally answer all your questions ASAP and to accompany you to all property showings. If you'd like to know more about a given real estate market, they can send you a comparative report immediately. And since they have fewer clients than regular agents, luxury Realtors can give you the time and attention you deserve.
GET THE BEST POSSIBLE PRICE
When you're buying an eight-figure home, even a half-percent discount can translate to tens of thousands of dollars in savings. And who wouldn't want savings on a home that costs a sizable fortune? Luckily, luxury real estate agents are also expert negotiators who can help you to get the best deal possible. Moreover, they know the local market intimately, so they ascertain if a seller's asking price is at par with prevailing rates. Agents can also suggest strategies that will make your offer more compelling, such as dropping certain minor buyer contingencies. With a luxury real estate agent on your side, you can proceed to the negotiation table with more information and more confidence.
Are you in the market for a luxury property in Fort Lauderdale? Allow me, Brian Scharick, to help you navigate Florida's ultra-competitive high-end real estate market. When you meet me and my team and allow us to work with you, we can give you the assurance of a wider range of options and the best possible price on your desired properties. To get started, send a message or call 954.644.9118.