 Main Content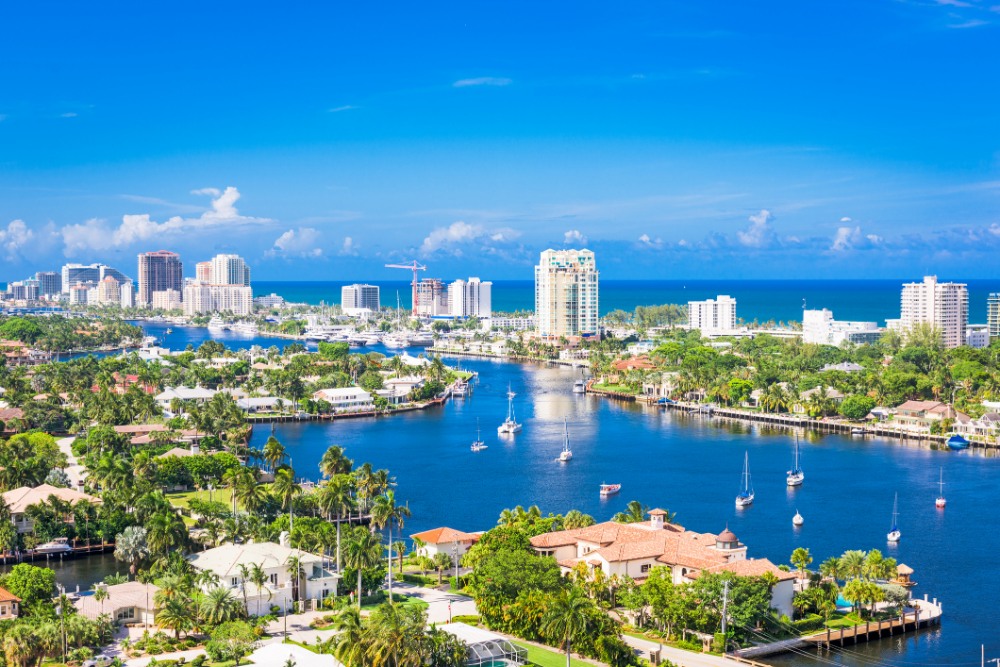 One of South Florida's bright jewels, Fort Lauderdale shines on the southeastern coast fronting the wide blue expanse of the Atlantic. Its extensive network of navigable canals (totaling over 160 miles), not to mention the residents' passion for sailing (sailboats and marinas galore), has earned the city two sobriquets: "Venice of America" and the "Yachting Capital of the World."
With over 3,000 hours of annual sunshine, deep ties to the water, and an endless array of inland activities and entertainment, it's easy to see why a house for sale in Fort Lauderdale is a dream for many. This guide will help you prepare your sails for a successful voyage into Fort Lauderdale's real estate market.
WELCOME TO FORT LAUDERDALE!
Fort Lauderdale is a city that stretches over 36 sq. mi. of coastal land, with a population of over 180,000 residents. It's located in Broward County, where it also serves as the county seat. Located about 30 miles north of Miami, Fort Lauderdale is still very much a part of the Miami metropolitan sprawl. Boca Raton and West Palm Beach are roughly 20 miles and 45 miles north of Fort Lauderdale, respectively.