 Main Content
Homes for sale in Boca Raton, Florida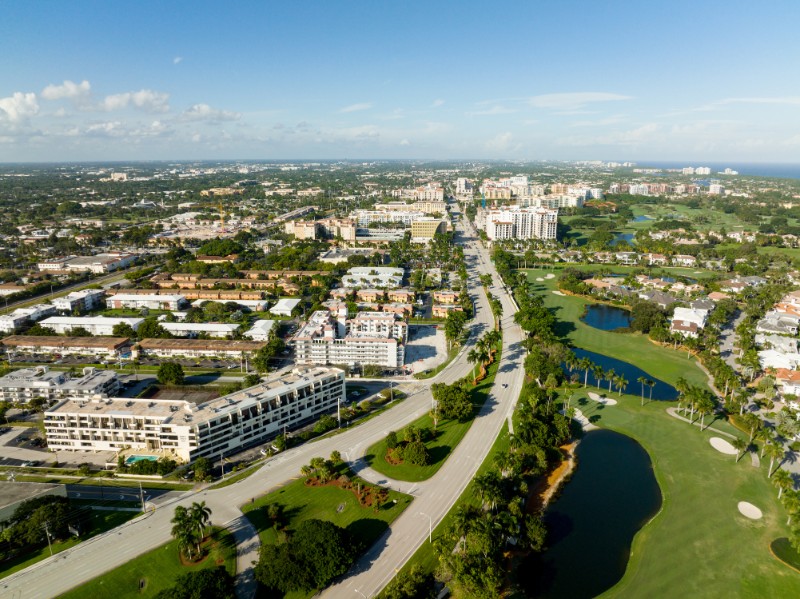 Nestled in Florida's prestigious Gold Coast, Boca Raton is an enchanting city renowned for its pristine beaches, stunning waterfront communities, and unparalleled quality of life. Teeming with natural beauty and understated luxury, it's easy to see why many of Hollywood's brightest stars and the biggest business moguls call it home.
It's hard not to fall in love with Boca Raton. Here's a glimpse of what the City for All Seasons has in store.
Table of Content
WELCOME TO BOCA RATON!
Boca Raton's population of nearly 100,000 residents not only enjoys the finest beaches but the best location in southeastern Florida as well. Tucked in the heart of Palm Beach County's Gold Coast, it sits between two major cities: Pompano Beach to the south and West Palm Beach to the North. Further south will lead you to Fort Lauderdale, Hollywood, and Miami.
This enviable location makes it easy to reach an array of attractions and amenities outside the city. Whether you want to explore Miami's vibrant cultural scene or experience the charm of historic West Palm Beach to the north, Boca Raton is an ideal hub for adventure and exploration along the Gold Coast.