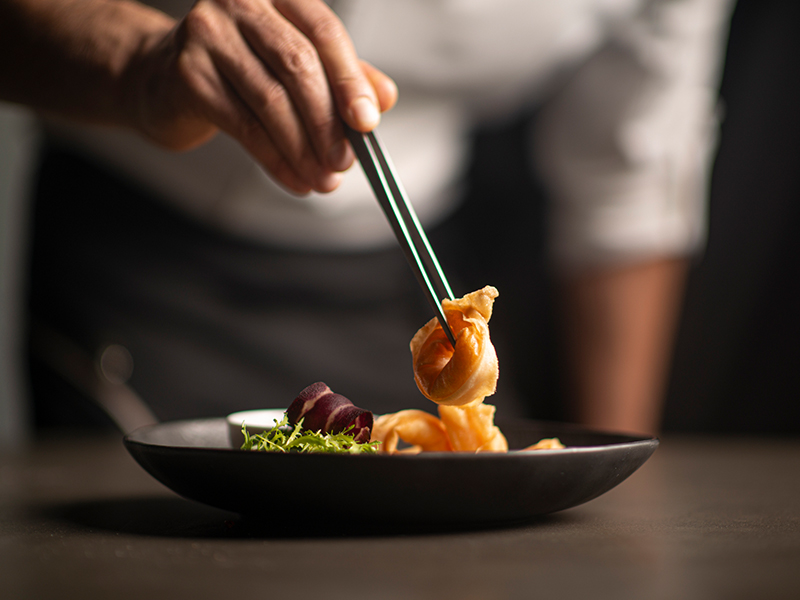 Known as "The Venice of America," the lovely city of Fort Lauderdale in Florida draws millions of visitors from all over the globe due to its romantic canals and sun-kissed shores. But did you know that this coastal city is also famous for its wide selection of culinary offerings?
DINING IN AMERICA'S VERSION OF VENICE
From rise-and-shine breakfasts to late-night haunts, amazing food choices abound in this eclectic city any time of the day. Here are some of the best places to eat in Fort Lauderdale.  
3 locations in Fort Lauderdale
Say "Oui!" to this boulangerie that will make even the most on-the-go person stop and pause to savor the moment. This authentic French cafe is popular for its early morning savory and sweet offerings.  
You can never go wrong with a hot Nanouccino after a sunrise walk along the nearby beach. Be instantly transported to the French countryside with a quiche or a croque-monsieur. Meanwhile, those with a sweet tooth have to try the macarons and the sugar crepe.
Fort Lauderdale branch: 1135 North Federal Highway
This family-owned gem has been serving its own brand of Cuban recipes for three generations. And if the place has been going strong for nearly 45 years, you know that the food must definitely be fantastic.
Patrons of Padrino's Cuban will tell you to try the restaurant's famous sandwiches. From the Cubano made with sliced roast pork and ham to the Palomilla packed with juicy steak, every choice here is a treat.
Sistrunk Marketplace & Brewery 
115 Northwest 6th Street
Can't decide on what to eat? Dining with the whole family? The Sistrunk Marketplace and Brewery is a food hall that's popular among those who want a bit of everything.
For something fresh and healthy, you can order a poke bowl or a hummus plate. If you're craving something savory, there are short rib crepes and spicy chicken sandwiches. The brewery and the vodka distillery are also huge crowd favorites.
6002 North Ocean Boulevard
Of course, a list of the best places to eat in Fort Lauderdale wouldn't be complete without a dose of authentic Southern hospitality right along the sea. This restaurant has been serving the freshest seafood straight from the ocean found right across it.
Given this dining spot's seaside location, it is absolutely one of the best spots for a romantic dinner with the setting sun and the glittering sea as the backdrop. Dine on bestsellers like Tuna Avocado Tartare or Char-Grilled Swordfish. Sea Watch on the Ocean's Sunday brunch is also a favorite among locals.
THINKING OF MOVING TO FORT LAUDERDALE? 
Fort Lauderdale is the perfect place to relish the freshest seafood and the cacophony of cuisines made possible by the area's rich culture. Living in the city won't only bring you close to five-star dining, but you'll have great access to world-class attractions and fun outdoor activities.
If you want to learn more about the communities and the properties in Fort Lauderdale, let me – Brian Scharick – help you get the latest and most comprehensive listings. Planning your move to Fort Lauderdale will definitely be easier, given my deep knowledge of the city and my dedication to helping you to navigate the Fort Lauderdale real estate market.
Call 954.644.9118 or send me an email so we can start searching for your dream property in Fort Lauderdale's finest communities.