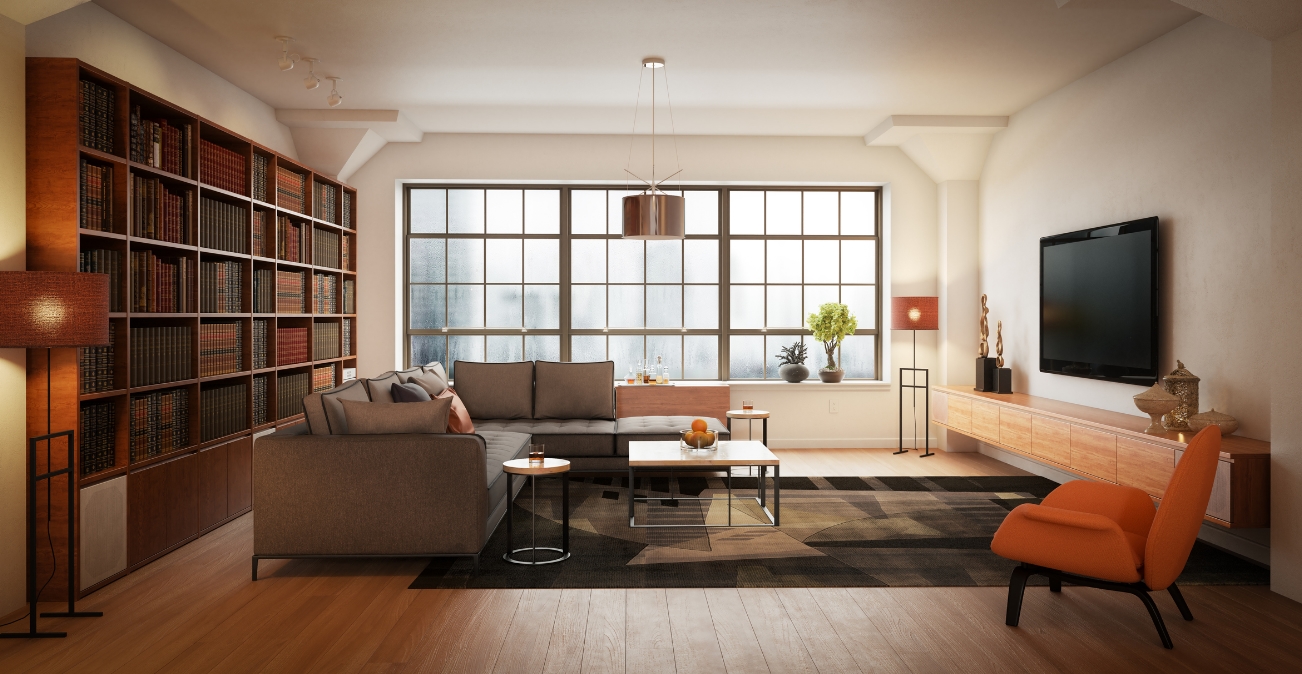 Much like fashion, interior design styles for luxury condos are in a constant state of flux. Some trends return after a few years while others become (gaudy) memories of a bygone era. Thus, it pays to be in the know of the latest and most endearing interior design trends to keep your condo stylish and its value high. 
Below are the latest luxury condo interior design trends of 2023.
COLORS ARE MAKING A COMEBACK 
Gone are the drab days of grays, whites, and other neutral colors associated with the design choices of the last five or so years. For this year, interior decorators and designers are bringing in bold and deep colors such as blues, greens, reds, and browns to home interiors, all of which help inject personality and creativity into the space. If you're not that keen on adding large swaths of bold colors to your space yet, try adding it in small amounts, such as through decor pieces, to see if it works for you.
SAY GOODBYE TO MINIMALISM 
Another luxury condo interior design trend worth noting is the departure from minimalist aesthetics, with many interior designers and decorators shifting to subtle maximalism. This includes leaning towards colorful or patterned accent walls, embracing warm wood tones, layering items, and using rich, colorful upholstery to give spaces a more lived-in, comfortable, and luxurious feel.
SUSTAINABLE MATERIALS ARE IN 
Luxury condo interior design as of late has shown a renewed emphasis on decor and furniture made from sustainable materials. These include rattan, jute, bamboo, and reclaimed wood – all of which add a sense of warmth to interiors. Stone is also a favored material in today's luxury condo interior design aesthetics, with materials like travertine, marble, and granite being especially valued for adding texture to a space.
BRING THE OUTDOORS IN 
While not a new concept altogether, bringing the outdoors inside one's home through the use of house plants is another trend that's gaining traction in luxury condos today. According to design experts, this is likely a result of the pandemic which prevented people from going outside and enjoying green spaces. This can also be attributed to the air-filtering powers of plants, which is a must in closed-off spaces such as condos. Another way to bring the outdoors in is to install large floor-to-ceiling windows that allow natural sunlight and fresh air to flow freely into the units, giving them a bright and airy atmosphere.
GET SMART
Smart home technology integration is another luxury condo interior design trend that's gaining ground in many new Fort Lauderdale luxury condos for sale. This usually comes in the form of smart lighting, sound systems, and automated curtains, all of which can help tweak a space's mood and overall atmosphere with nothing more than a click or swipe on your mobile phone. Smart security systems such as biometrics and facial and voice recognition – while not interior design choices – are also being increasingly integrated into luxury homes, thereby giving them another layer of protection from outside factors.
Fort Lauderdale has no shortage of luxury condos that you can invest in. If you'd like to explore this side of the Sunshine State, don't hesitate to contact me, top-notch Florida Realtor Brian Scharick, at 954.644.9118 or message me here to get started.