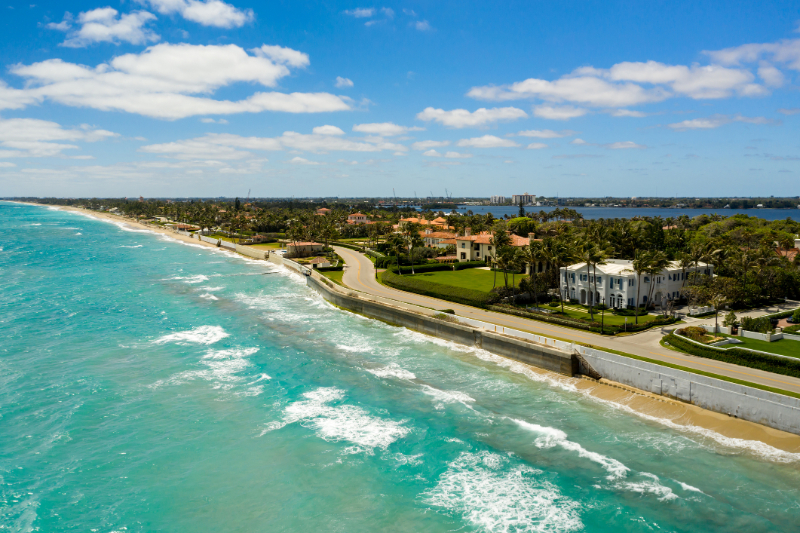 As the market for luxury real estate in Palm Beach continues to boom, an increasing number of potential buyers are looking to take the leap and buy their new dream home. Luxury homes have the best of everything—amenities, features, finishes, and location – and naturally, they also come with the appropriate price tag. So, if you're planning to buy a luxurious home, it's best to proceed with caution by doing your due diligence.
TOP LUXURY HOME BUYING TIPS
A high-end residence is an investment that can cost millions of dollars. While buying any home requires painstaking research, inspections, and critical decision making, the high stakes in a luxury home make them doubly important. It's vital that you understand your own needs and preferences, as well as everything about the home to avoid expensive investment mistakes.
Here are five tips to help you make the right decisions:
Conduct an Inspection

This tops our list because inspections reveal the home's current state and whether or not there are problems that may be expensive to repair, such as an issue with the roof, foundation, or electrical system. Photos, stories, and showings will not suffice. Beyond a walk-through, you and your team can search the property on Google Earth or drive around the neighborhood to see what's around the home. Before closing the sale, hire a professional inspector who specializes in luxury homes to do a thorough survey of the property.

Scope the Location and Neighborhood

Location and surrounding amenities—such as schools, hospitals, entertainment, and restaurants—are crucial to a residence and play an important role in land valuation and future returns. In addition, learn about government plans, upcoming properties, and developments in the area and find out if any of these can impact the value of the home you like.

Work with an Experienced Realtor

When choosing a real estate professional, work with a Realtor knowledgeable about luxury real estate in Palm Beach. Local luxury Realtors are best equipped to find the home that's perfect for you, and can give you valuable insights into which communities in Palm Beach County are the right fit to your needs.

Consider Your Priorities and Lifestyle

Luxury means different things to each person, so know what luxury means to you before anything else. Luxury homes offer a wide range of top-shelf amenities such as a pool, spa, sports courts, or large yards. If you know your preferences and must-haves, you'll be better able to narrow down your options for homes that fit your lifestyle and goals.

Know the Design and Aesthetics You Want

Another critical element to consider is the design of both the home and the community. In buying luxury real estate, pay close attention to features, architectural elements, and design materials. It's best to go for timeless designs; or if you're planning to renovate and improve, go for a design that will appeal to a broad spectrum of buyers, in case you decide to rent out or sell the home in the future.
Are you looking for luxury real estate in Palm Beach? We are experienced local Realtors who can help you close the deal on the perfect home. Call 954.644.9118 or contact us here.