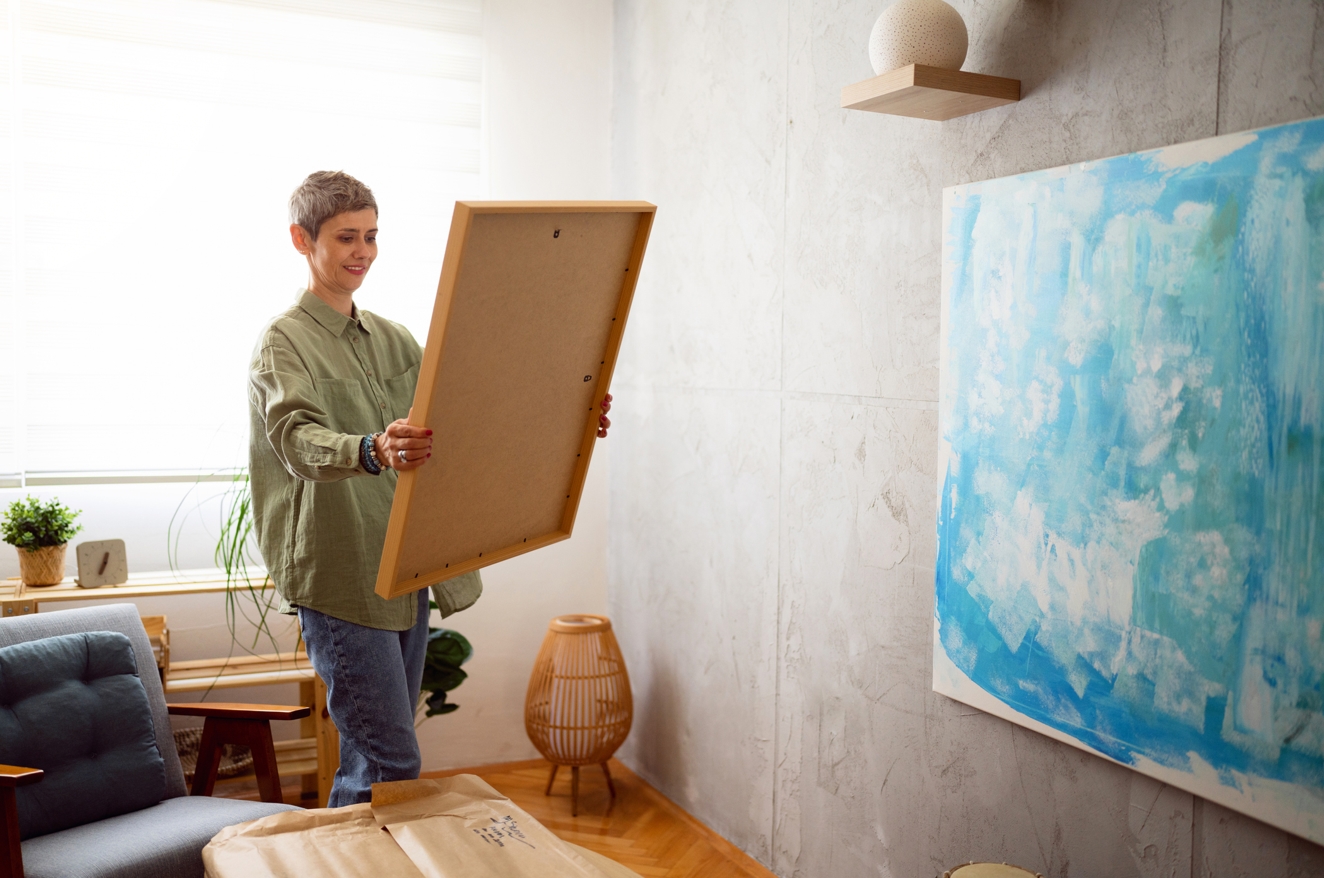 Creating a gallery in your home entails more than just hanging artwork on the walls. Whether you're an art connoisseur or simply into enhancing your living space, you can benefit from these practical tips for displaying art in your home.
CREATE A GALLERY WALL
If you have amassed an extensive collection of artworks, try building a luxury art gallery wall for your space.
In coming up with a gallery wall, homeowners generally have two options: organic and symmetrical. Organic-style gallery walls, for the most part, are characterized by an asymmetrical and odd-shaped layout that's typically anchored on a singular piece. When creating this type of gallery wall, make sure to curate an odd-numbered and eclectic mix of artworks and frames to give your wall a modern and fresh look.
Symmetrical luxury art gallery walls, on the other hand, are best for those who either have multiple (and even-numbered) pieces from the same artist or a collection of artworks with an overarching theme. When creating a symmetrical gallery wall, make sure to use prints that are the same size and use the same frames to give the entire wall a formal or traditional appearance.
TOP TIP: Whichever layout you choose, make sure to place each artwork at least 3 inches from each other. This will prevent the prints from appearing either too cramped or too far away from each other.
GET THE RIGHT LIGHT
One important factor to consider when creating a luxury home gallery for your art collection is lighting. For instance, if you want to highlight just one specific piece on a gallery wall, ceiling-mounted spotlights are the way to go as their light beams can be easily directed to one specific spot. If your display is constantly shuffled, you'll do well to use track lights that can be shifted to accommodate pieces of varying sizes. If your wall only has one major artwork on it, standard picture lights are your best option.
TOP TIP: No matter what type of lighting fixture you choose, use LED bulbs, as these do not produce heat and UV radiation which can damage art pieces in the long run.
MAKE USE OF THE FLOOR
Don't be afraid to use the floor as a display area when arranging your luxury home gallery. This technique is especially appropriate for those who don't wish to drill holes in their walls for their artwork, those who have large-sized art pieces that can be difficult to hang, those who wish to regularly switch out their displays, and those who want their displays to have a relaxed, more casual feel.
EMBRACE VIGNETTES
If you're tight on space, have an extensive collection of knickknacks and other display items. Meanwhile, if you wish to use a small and vacant spot in your home, try making vignettes. According to interior design experts, vignettes result from clustering your favorite items together to create little 'scenes' in your home. Because these "scenes" are made up of small items, they can be swapped as the seasons – or your moods – change, making them an easy way to spruce up your home and show off your art collection in the process.
Luxury homes in Florida are perfect venues for displaying your art collections. Ready to explore the Sunshine State's luxury real estate offerings? Call me, Brian Scharick, and the Florida Exclusive Living team at 954.644.9118 or send me a message here to schedule an appointment.