It is important when you are landscaping your home, especially if you plan to sell in the future, to think about the care and needs of your landscaping. Homes for Sale in Fort Lauderdale are extremely sought after and buyers are looking for those amazing wow factors about a house.  Not only should the inside of your home be stunning, but the outside should have a wow factor also.  Remember not everyone has a green thumb, nor can they all afford to have a gardener take care of their beautiful landscaping.
When completing the "beautification" process of your yard and landscaping, consider using Native South Florida plants.  These plants have grown in the area for 100's of years and are accustom to the weather that South Florida has.  Many of them will require minimum care and water which is a big plus to buyers.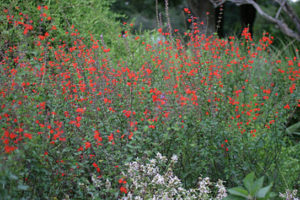 Consider adding plants that flower at different times of the year.  Many nurseries and landscape companies can help you with these decisions.  By doing this, your home will have flowers all year long.  Mixing both periennials, annuals, shrubs and trees will create a dynamic appeal to your home. Curb appeal is important when selling any home.  So, before putting your Luxury Fort Lauderdale Home up for Sale, take a look at the outside of your home. Make some necessary changes in creating a home that all of the neighbors are jealous of. If a buyer is impressed by the exterior of your house, they are even more excited to take a look inside your home.
Florida Exclusive Living would love to help you sell your Fort Lauderdale Luxury Home.  Our experience and dedication will help your home sell in record time!  Feel free to contact us!